One Company. One Philosophy. Great Results.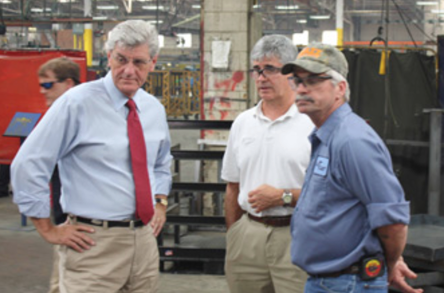 Recognized as a leader…
Starting with a cylinder cart with a lockable toolbox for gauges and tips, the idea became an entire line of cylinder carts which led to cylinder cages, pallets, trailers, and truck beds. 1997 saw the sale of Walker Welders to Holox and SafTCart became the focus. Today we send our products to all 50 states as well as internationally.
Vision Makes It Happen
"My father's greatest asset is his vision. It was almost like he could look into the future. I'm more of a nuts and bolts guy, and having more of a vision for my company's future is part of the growth process. I am learning to delegate more of the day-to-day operations in order to see the big picture that was always so clear to my father."