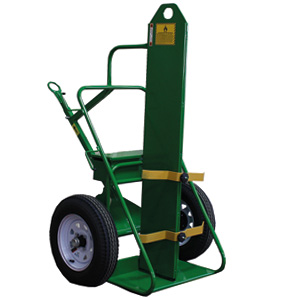 The 554-30FWT utilizes a trailer hitch and large auto tires to make transportation over the roughest terrain a cinch. Just specify the hitch for your application and this cart ships ready to be pulled behind any truck or ATV (off-road and 10 mph only) The 554-30T-FW features a lockable toolbox, making it perfect for construction sites where security is a concern. Comes standard with a lifting eye and hose wraps. Also available without a firewall; just ask for the 554-30T.
Cart Specs
Baseplate: 13" x 24"
Height: 62"
Width: 40"
Weight: 230 lb.
Wheels: SC-12
Cylinder capacity: 9.5" x 12.4″
Lifting eye: 1,000 lb.
Specify your trailer hitch
By adding the correct suffix to your items id when ordering you can specify which trailer hitch you need installed on your 554-30T-FW. The 554-30T-FW-2 includes a 2″ ball hitch. The 554-30T-FW-LE includes an extendable lunette eye trailer kit. See attachments below:
Download PDF